Tired of complicated and expensive
registration platforms?
Create professional online registration forms and surveys in minutes
...with no code required.
Trusted by brand conscious companies globally
Online registration made simple tm
Of course, the Erbium platform does offer many of the same features that larger companies provide. The biggest difference is - we have improved those features and innovated new features to provide exceptional and intuitive simplicity at an attractive cost.
Drag & Drop Simplicity
Create online forms in minutes by placing questions and content using simple drag & drop widgets.
Better Questions
Choose from the most diverse and advanced library of question types to suit your every need.
No Code Required
You don't need to be a developer to create the best forms possible. We've got that covered.
Your Brand - Not Ours
Add design elements to match your approved style guide and branding. No need for our logo!
Advanced Branch Logic
Create dynamic forms that react to prior selections and inputs to ensure meaningful data collection.
Secure Payments
Process payments securely in real-time - and receive funds directly to your own linked merchant account.
Secure Data
Ensure that your data is safe and protected through fully encrypted and secured data storage.
Custom Website
Provide additional context and information with a web site dedicated to your event or survey.
Email Correspondence
Send branded invitations, automated confirmations and statements, as well as ad-hoc emails with ease.
Comprehensive Reporting
Gain actionable insights in real-time through pre-formatted reports or custom sorted and filtered lists.
Data Export
Export all registrant data and meta-data to spreadsheets for further analysis outside the platform.
Multi Lingual
Provide a dynamic multi-lingual registration experience, website and email communications.
Integrate
Connect using API's to external gateway's and systems such as ORACLE Eloqua and other CRM's
Planner Collaboration
Easily collaborate with external meeting planners that also use the Erbium platform.
Drag and drop simplicity
Build elegant registration forms, surveys, emails and custom web-site with ease. Simply drag and drop component widgets from our unique library and configure to meet your specific needs. It has never been this easy!
"Erbium is a great platform – it's intuitive and easy to use for planners on the back end while still producing a high quality front end experience for attendees."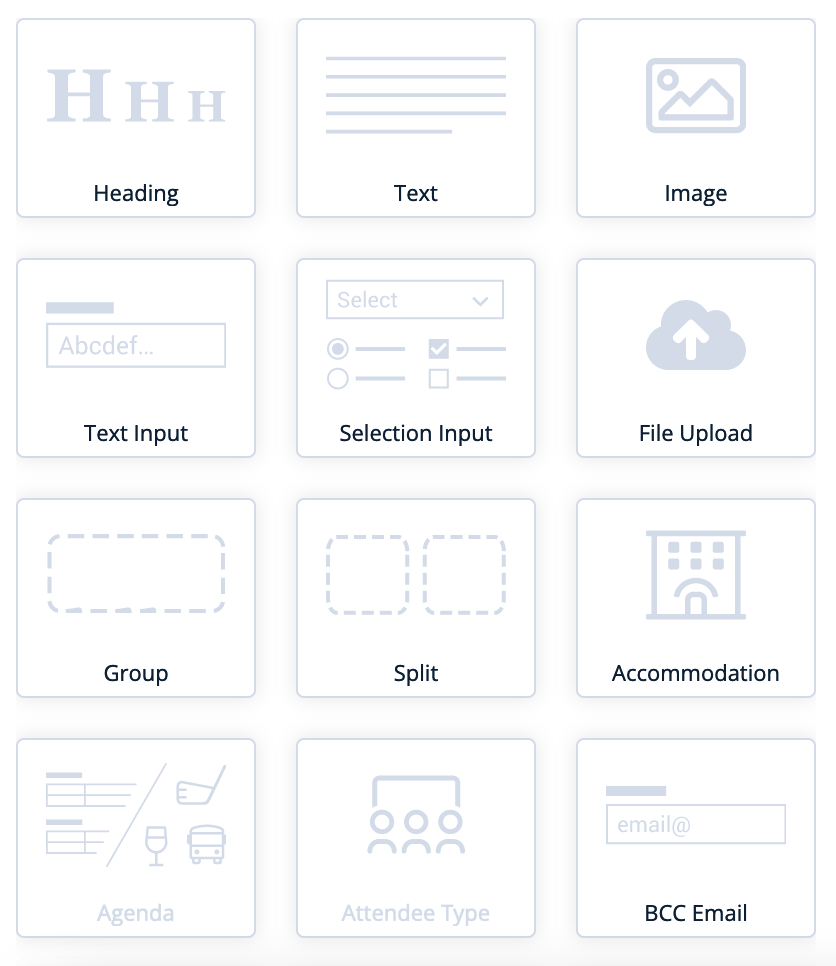 Your brand recognition - not ours
Configure and design your forms and emails to match your brand - a true representation of who you are as a business, and how you wish to be perceived.
"Clearly a very comprehensive product that has had amazing thought and planning put into it ... you covered all the bases and then some!."
The Erbium platform is so powerful, yet so simple. For 10 years it has promoted our brand to our partners and clients with a seamless registration experience that is second to none.

Michelle Romein,

Director of Corporate Events
Secure payments with no extra fees
Process credit card payments securely in real-time through your connected Stripe account. Unlike other platforms, we don't hold funds or charge additional fees or surcharges for card payments.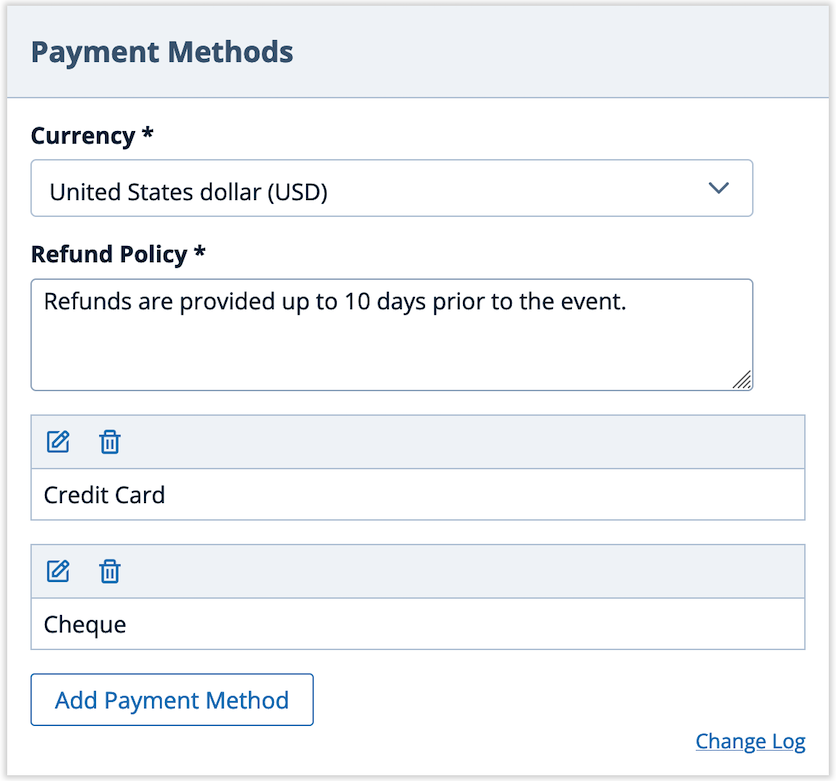 Ready to get started?
Get in touch or create an account.